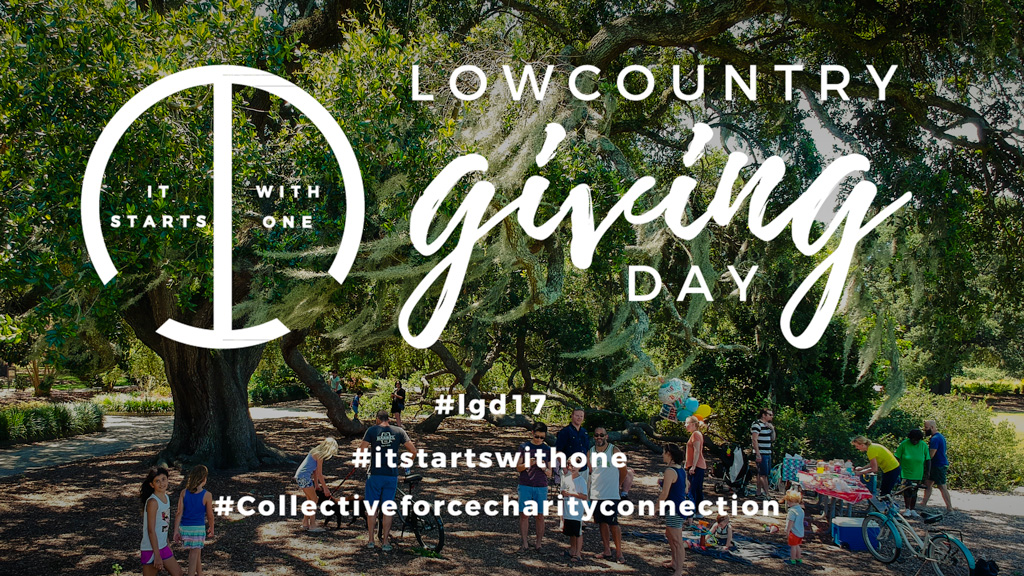 Lowcountry Giving Day is here again! This is a special day for us because Birthdays For All was launched on Lowcountry Giving Day in 2015. We are still amazed about how much we have been able to accomplish in such a short space of time, and it wouldn't have been possible without the support of the community. We know first-hand what good can be achieve when people in the community get together to rally around a cause and have fun doing it.
Which is why we are so excited to be participating in Lowcountry Giving Day 2017 at the Riverdog's Stadium on Tuesday, September 19th! This year's day of philanthropy is organized by the kind folks at Collective Force Foundation. They will be bringing together the largest gathering of nonprofits in the history of the City of Charleston, and the goal is to have the largest number of unique community donors ever.
They have organized an impressive line up of music and comedy to ensure that everyone has great time while supporting a cause they care about.
Come join the fun at 3pm to celebrate the philanthropic community in the Lowcountry. You can join the join the cause by donating from the official Lowcountry Giving Day platform: