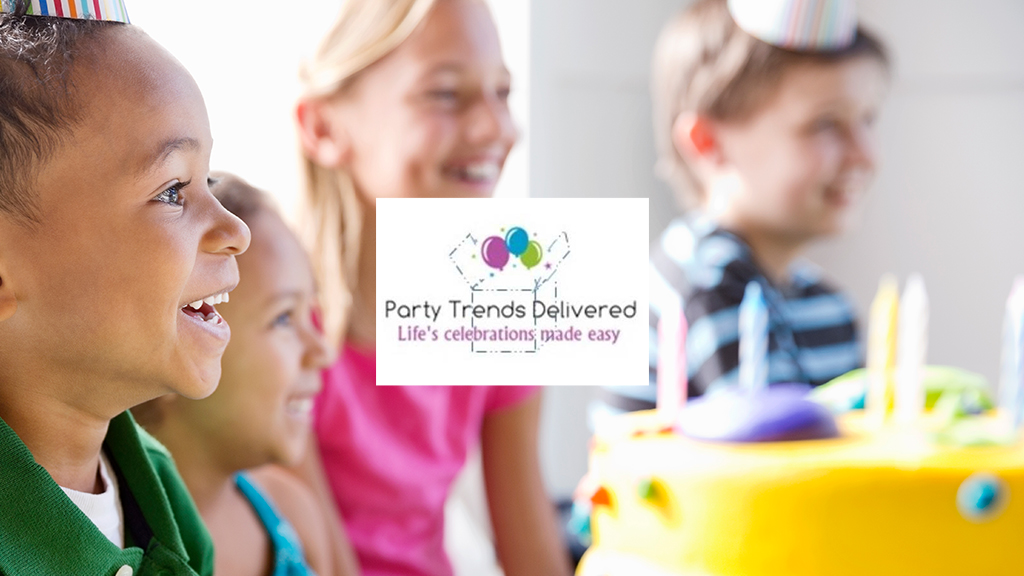 Party Trends Delivered is a new party planning company and is launching today! For the first month of their launch (until August 17) they are donating 10% of all purchases to Birthdays For All. I met the founder of Party Trends Delivered, Rachael Allen, last year when she volunteered at a wrapping party. It turns out she has a passion for making children's birthdays magical just like I do. Her passion led her to start Party Trends Delivered, a resource that provides themed party packages that are delivered right to your doorstep. Each package includes start to finish party supplies and themed decor that will surprise and delight guests of all ages.
Rachael wants to help people plan the perfect party and in the spirit of helping children have amazing birthdays she is donating 10% of every purchase until August 17th. I just finished throwing my son a pirate-themed birthday party and my daughter an emoji-themed birthday party (yay birthdays one week apart) so I know how much time it takes. I'm excited to use this service next year at party time, so that the hard work will be taken care of.
Party Trends Delivered also wants to be your perfect party planning resource. Their blog will provide practical, strategy-infused party hosting advice with a healthy dose of inspiration to keep you going when you get stuck or overwhelmed. Her free guide: A Busy Person's Guide to the Perfect Party​ is a must read for anyone who needs to throw a party on limited time. It is jam packed with tools and resources so you go straight to what works, and don't waste your time with what doesn't.
Rachael has been planning and executing successful events for 10 years, she understand the challenges involved with planning even the smallest of events. She LOVES creating cohesive themed elements with a unique flair. And most importantly, she wants to help.
If you are having a party soon check out the new Party Trends Delivered website and if you aren't, tell someone who is! It's for a fabulous cause.