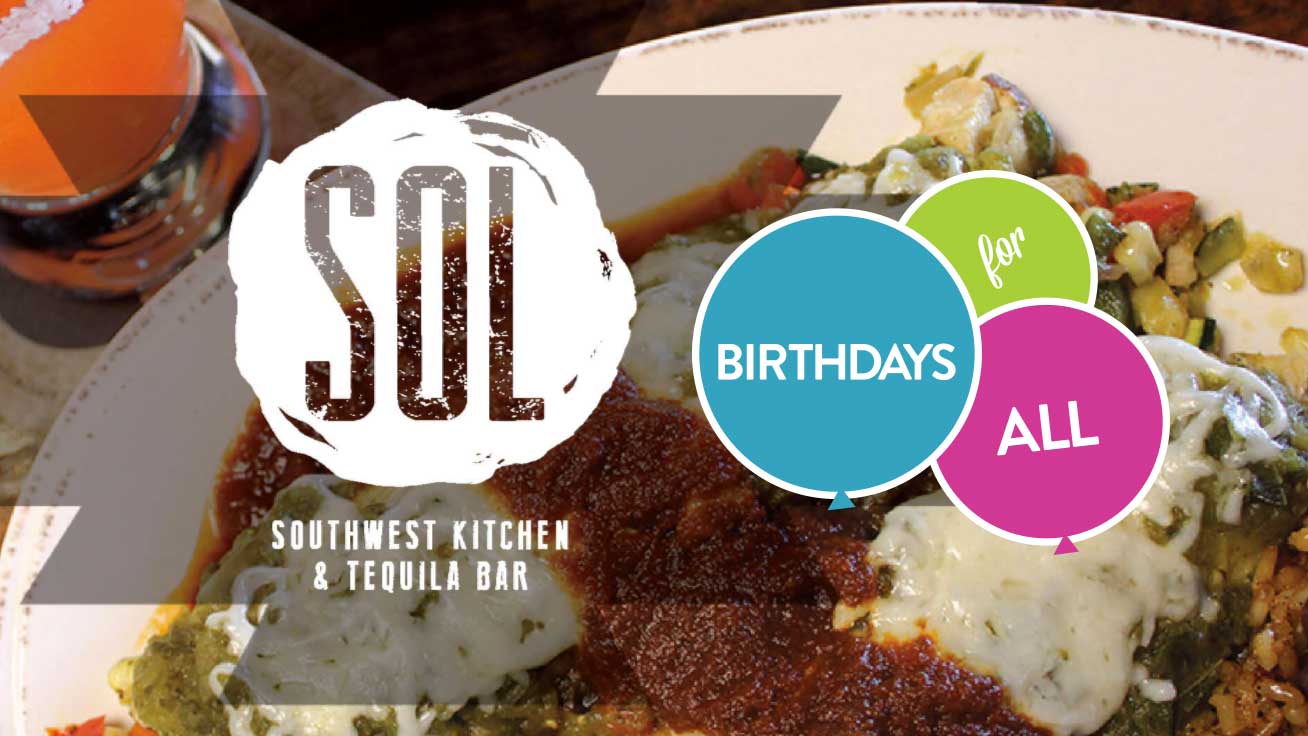 SOL Southwest Kitchen is a family-friendly establishment and are dedicated to giving back to the community with their Kitchen Karma program. From now until May 31 Sol Mount Pleasant has chosen Birthdays For All as their Kitchen Karma Charity. Over the next 6 weeks, every order of their mouth-watering Tuna Lollipops or amazing Blueberry Margaritas, will generate a donation that will help us get birthday presents for foster kids in South Carolina. There is no better way to feed your heart and soul this Spring!
We are so grateful they chose us as their Karma Kitchen Charity and we can't wait to get to Sol!
Head over to Sol Mt. Pleasant, relax with a Blueberry Margarita and Tuna Lollipops…do it for the children!