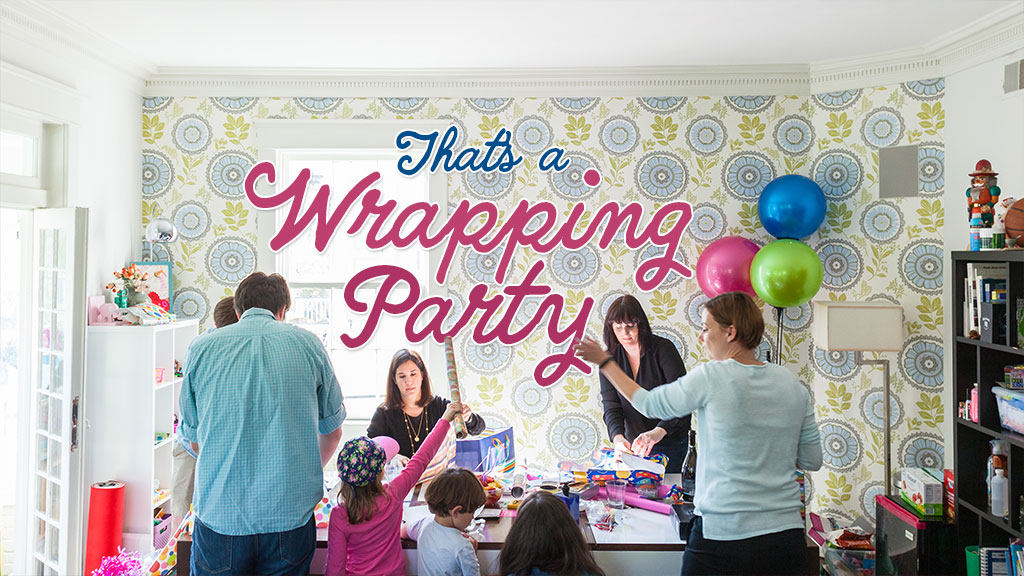 A Birthdays For All wrapping party is a chance for friends to get together to create that special birthday moment. Most of us are fortunate enough to experience that moment many times throughout our lives. The drama of receiving a gift bag of presents, the anticipation of tearing apart the wrapping paper, and the excitement of the first reveal of something that you've always wanted…that is the experience we want to create with the help of our volunteers.
We've had a number of Wrapping Parties since we started Birthdays For All almost 2 years ago. Anyone looking to volunteer a few hours to a charitable cause can attend our public events, which are organized by Birthdays For All.  Local businesses and organizations have organized their own private Wrapping Parties to encourage their employees to give back to the local community.
This past week, we invited our friends to our home in Charleston, SC, to wrap presents for foster children with birthdays in March. We had a wonderful time making sure that the presents were packaged with care, and each child received a handmade and handwritten birthday card to remind them that their community cares.
If you are looking for an opportunity to get involved with a charity or nonprofit in your local community, whether that is in Charleston or somewhere in South Carolina, please get in touch with us from our Get Involved page. We can also help you organize your own Wrapping Party as a way for your organization to give back.
Check out our video and photos from our latest Wrapping Party.