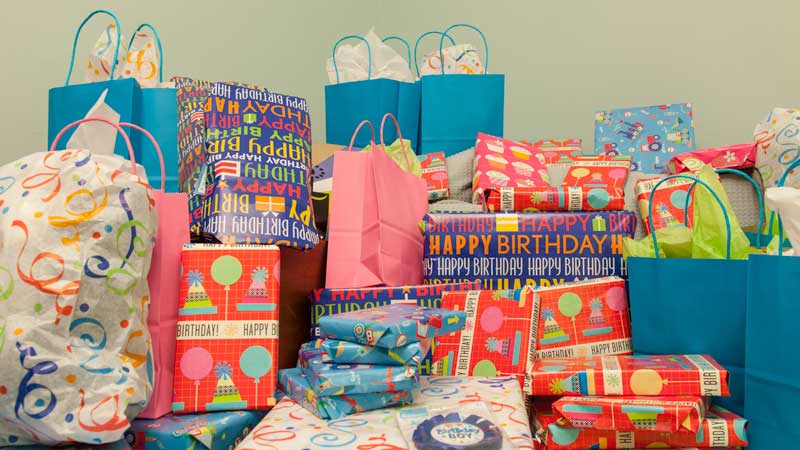 Yesterday was a big day for Birthdays For All. It was our first time giving presents to Charleston County DSS for the children in Intensive Foster Care. There were 12 registered children with birthdays in June and we wanted to get presents for them all, but as our organization is so new there wasn't time for the caseworkers to get the wishlists from the children. Instead, we bought things which we thought they would love.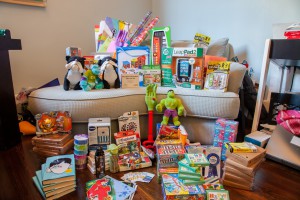 For Darius, who turns four, we bought Lincoln Logs, a toy keyboard, a rechargeable batteries set, a stuffed animal and a singing Jake and the Neverlands Pirate card. For Ajavion turning six, we bought a Leap Pad, educational game for the Leap Pad and rechargeable batteries. We also bought him a stuffed animal, Lego and a birthday card.
The teenagers were more difficult to buy gifts for. In order to decide what they would want I read many blogs from children who were formerly in Foster Care group homes about the gifts they loved receiving in foster care. Using their advice we bought each teenager a $50.00 gift certificate to Walmart, a journal and pen, a novel (either Bud, Not Buddy by Christopher Paul Curtis or Wonder by R.J. Palacio), a board game (either Scategories or We Didn't Play Test This Enough) and a finger skateboard and candy.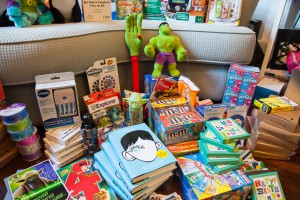 I had a great time researching and wrapping the gifts. I can't wait till we get the lists from Charleston County of the children in traditional foster care and can get them presents as well.
A huge thanks to our donors who made this possible!